Our daily look at the world through the lens of design.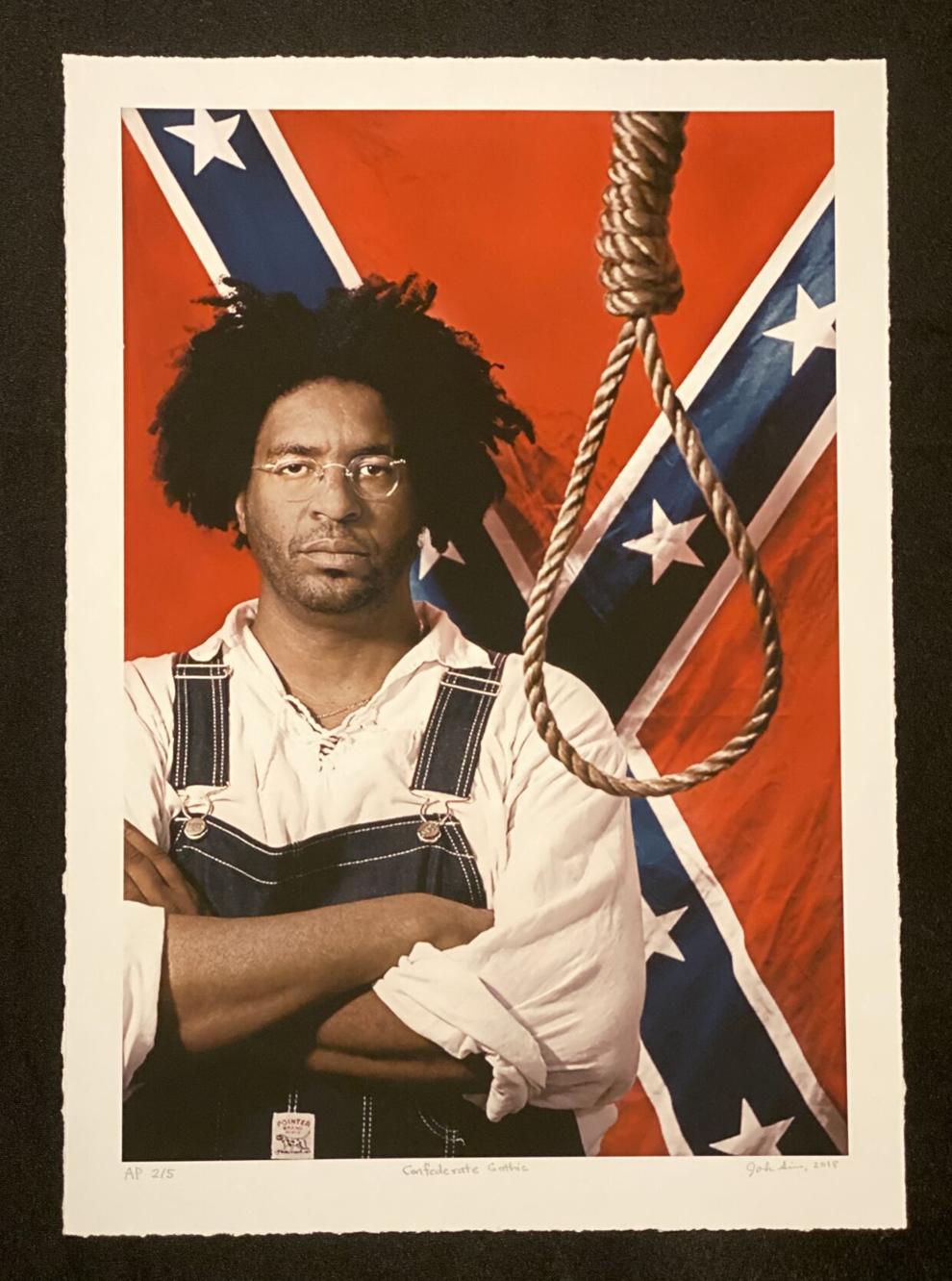 The Design Dispatch offers expertly written and essential news from the design world crafted by our dedicated team. Think of it as your cheat sheet for the day in design delivered to your inbox before you've had your coffee. .
Have a news story our readers need to see? Submit it here.
Police detain the Black artist John Sims at his gallery residency in South Carolina.
John Sims, an artist-activist whose work often explores the symbols of white supremacy, was detained by police at his own artist residency. He's the current artist in residence at the 701 Center for Contemporary Art in Columbia, South Carolina, where he's staging an exhibition that reimagines the Confederate battle flag as a symbol of hope. Last week, four police officers spotted an open door that's "usually secured especially after business hours" and began to search the building only to find Sims in his lofted bedroom. Ignoring his request that the officers identify themselves, they climbed the stairs to Sims' bedroom, guns drawn, and handcuffed him for six minutes while they questioned him. "I don't know that the reaction to him would have been the same, if it would have been a small White woman, as opposed to a big Black man," Michaela Pilar Brown, the center's executive director, told the Free Times. "They treated him like he was a suspect, as opposed to being concerned for his welfare. And that's problematic."
The public can help speed up the rebuilding of Notre Dame by sponsoring a statue.
After a devastating fire engulfed Paris's Notre Dame cathedral, some experts estimate that a complete restoration may take up to two decades. The public can help speed that process up by sponsoring the restoration of a specific artifact damaged during the fire, such as one of 54 stone grotesques designed by French Gothic Revival architect Eugene Viollet-le-Duc in the 19th century. Each object has a funding goal of $10,000, but donations of as little as $1 are accepted.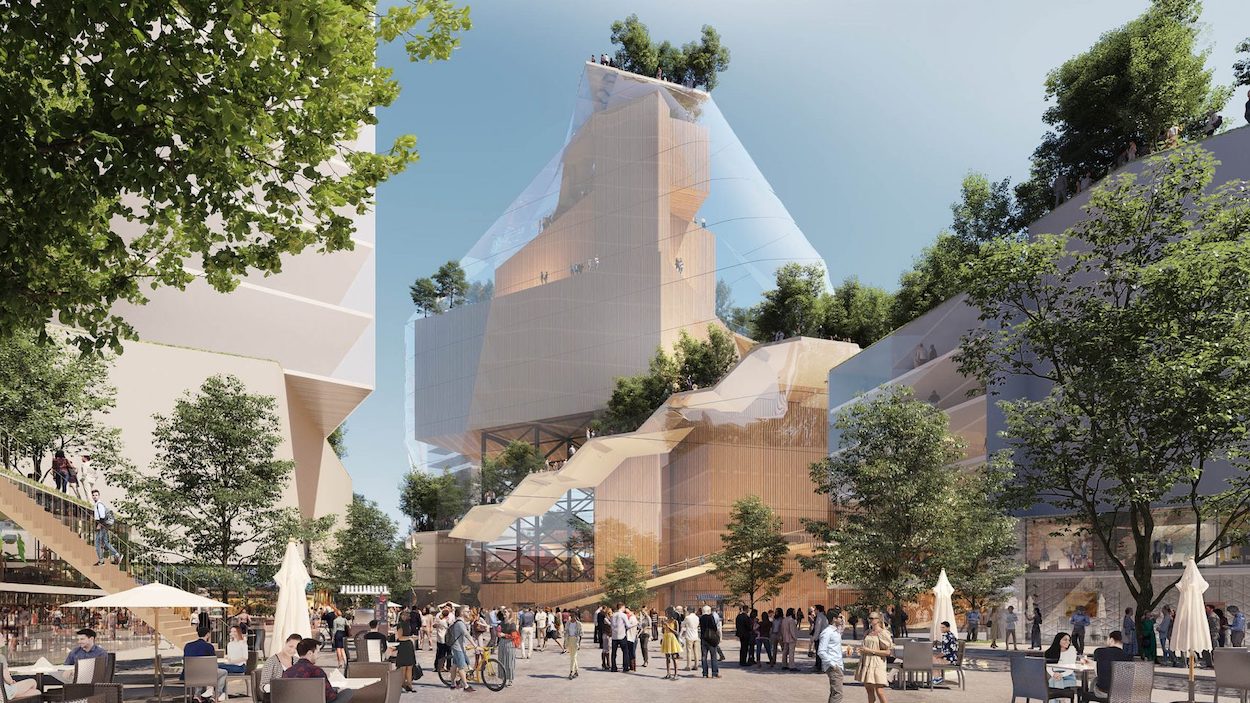 MVRDV will transform Eindhoven's Heuvel shopping center with a glass "Music Mountain."
In a proposal dubbed "The Hill Quarter & The Music Mountain," MVRDV plans to "break open" the aging Heuvel shopping centre in Eindhoven and reimagine it as a green cultural district with a music venue crowned by a climbable glass mountain. "Our vision is an open and accessible shopping, residential, and cultural quarter," said MVRDV founding partner Winy Maas. "We achieve this by radically opening up the existing buildings, transforming the complex into seven new city blocks, and expanding upwards from the roofs. Our goal is to make the complex attractive again for all the people of Eindhoven who want to shop and go out, while at the same time ensuring interaction with the inner city," he added.
Palestinian artist Khaled Jarrar makes an NFT to call attention to the plight of his people.
Months before the recent bout of fighting in Israel, the West Bank, and Gaza, the Ramallah-based artist Khaled Jarrar had started working on a series that would raise awareness of the Palestinian occupation. He chose to work with NFTs as part of a series called "State of Palestine" that sheds light on the confiscation of his homeland. When Jarrar would go for daily walks in the mountains near his home in Ramallah, he'd collect handfuls of soil and put them into jars "to preserve a bit of the land–a bit of its memory before it's gone," he tells Artnet News. It's accompanied by a digital artwork that reveals an animated image of a valley in the West Bank that has been overtaken by Israeli settlement homes. The NFT is currently being offered for sale on the Our Zora platform.
Harvard's new cheese grater-esque science building has environmental superpowers.
The unusual exterior by Boston- and Germany-based firm Behnisch Architekten isn't the result of another starchitect's grandiose dreams, it's actually designed to control the light and heat flow into the building by blocking the sun in summer and allowing it inside come winter. Made of 14,000 stainless steel panels, the facade reduces carbon emissions by an estimated 42% by reflecting the sun into the darker parts of the structure, which cuts down electricity costs. Buildings are responsible for nearly three-quarters of electricity use in the U.S. "The goal is to keep the sun on the 200 hottest days completely out of the building," says architect Stefan Behnisch.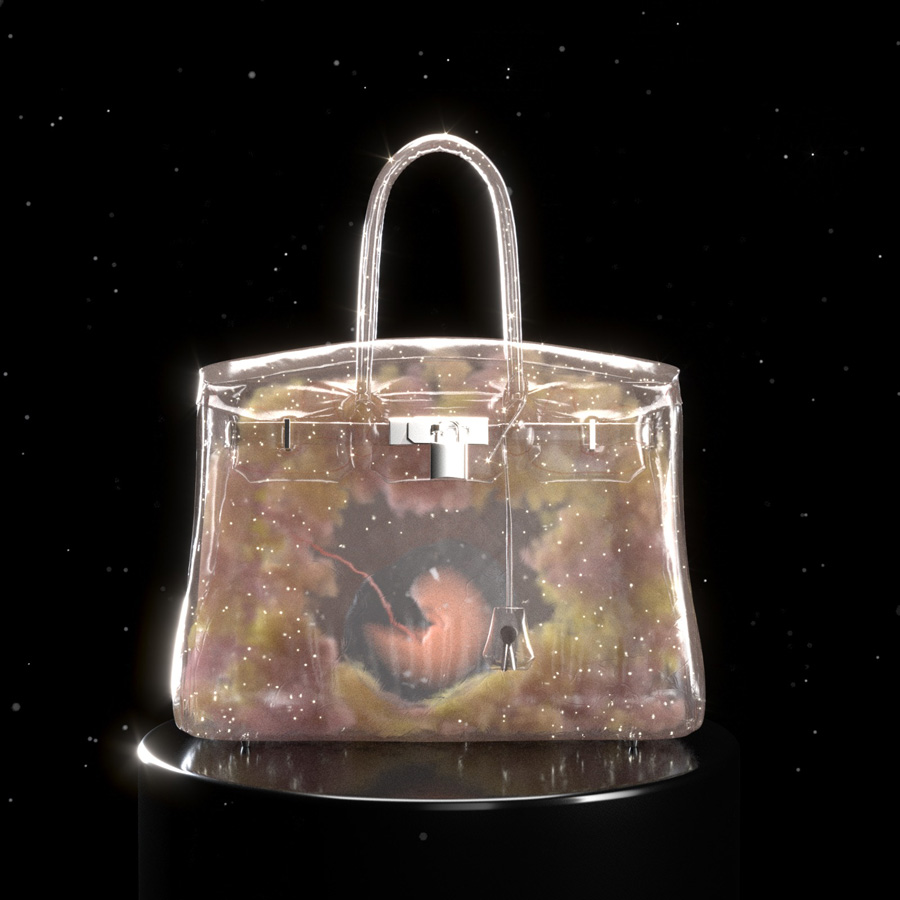 Today's attractive distractions:
A slightly off-putting NFT of a pregnant Hermes Birkin sells for $24,000.
Of course Moncler's new summer swimwear collection includes a puffer.
Big candy brands aren't pleased about the rise of lookalike THC treats.
Here's where you can score the TikTok-famous strawberry garden stools.
This content was originally published here.