Although annual funding for a mandated ethnic studies high school class has not yet been approved by the state Legislature, districts are barreling ahead with development and implementation of the new class, which is a high school graduation requirement beginning with the 2025-26 school year for students graduating in 2029-30.
Under the state's bill, AB-101, the total cost estimated by the California Department of Education for high school districts to offer a course in ethnic studies is projected to be $276 million annually.
In the interim, $50 million in funding to support the program has been allocated under trailer bill AB-130. The funding is one-time only, which is less than one-fifth of the estimated yearly cost.
This money is being provided to California public school districts based on $25.57 per student in grades 9-12.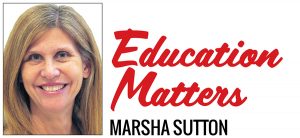 The San Dieguito Union High School District, with 8,916 students in grades 9-12, has received $227,950 under AB-130, according to SDUHSD Executive Director of Planning Services John Addleman.
Bryan Marcus, SDUHSD's associate superintendent of educational Services, said the district is currently in the planning process and is working with local educational partners, including the San Diego County Office of Education.
In addition to the high school graduation requirement, Marcus said the California State University and the University of California systems will make the course an admission requirement starting with the graduating class of 2030.
The Carlsbad Unified School District has received $99,939 from the state in the one-time funding, based on 3,908 students in grades 9-12.
"We have not spent any of the funds," CUSD Superintendent Benjamin Churchill said. "We'll hold those funds until we begin development of the required ethnic studies course."
CUSD's controversial Film Academy Ethnic Studies class, which was discussed in February and approved unanimously by the school board March 8, is an optional course and "is not the class that will eventually be required for students beginning with the class of 2030," he said.
Introduction to ethnic studies
In addition to an overall introduction component, CUSD's Film Academy Ethnic Studies course focuses on four units of study in film: "African American, Native American, Latinx American and Asian American."
The course, according to the district, "is an interdisciplinary field of study that focuses on history and film studies to address content considered missing from the traditional curriculum."
The purpose is to "empower all students to think critically about the world around them," and the intent is to lead students "to develop a more complex understanding of the human experience."
The district said the course is in the process of being UC approved.
The course syllabus proposed in February triggered criticism from Trustee Elisa Williamson, who suggested that adjustments were needed to lead students to more critical thinking rather than presenting ideas as factual.
For example, in the "Introduction to Ethnic Studies" section, questions posed included:
"How are repressive state apparatuses and ideological state apparatuses used to define and promote the dominant culture in a society?"
"Why does intersectionality complicate the personal identity chosen by people?"
"How was the film industry so influential in perpetuating racism in the early 20th century?"
In each of the four categories focused on specific populations, questions for exploration were often posed in a similar manner.
"There is an assumption in the way questions are being asked," Williamson said.
She said theories may be leading students to the conclusion that these are facts and opposed presenting thoughts as dogma.
Trustees Ray Pearson and Gretchen Vurbeff agreed that the questions posed assume a point of view rather than allowing students to think more openly about the issues.
Pearson said the course should "let students come to their own conclusions."
Trustees Kathy Rallings and Michele Ward objected, saying it's not the board's job to create curriculum.
Rallings said "it's a slippery slope" when the board starts changing curriculum, calling it overstepping. "I should not be rewriting curriculum."
"I trust our teachers when they put this together," Ward said.
At the February board meeting, approval of the proposed curriculum was voted down 3-2, and the board voted 4-1 (Rallings opposed) to bring it back with changes at the following board meeting.
Changes made
The March 8 board meeting presented revisions to the syllabus that changed the phrasing to make the content questions more open-ended.
In the "Introduction to Ethnic Studies" section, the question "Why does intersectionality complicate the personal identity chosen by people?" has been replaced with "Does intersectionality complicate the personal identity chosen by people?"
"How was the film industry so influential in perpetuating racism in the early 20th century?" has been replaced with "What influence did the film industry have on racism in the early 20th century?"
The content questions for the four points of focus on specific populations were also modified to reflect more unrestricted consideration of ideas.
With the changes, the Board of Trustees unanimously approved the new Film Academy Ethnic Studies course.
Churchill said the syllabus for the class was developed, and later modified per board directives, by teachers at Carlsbad High School in conjunction with the district's instructional services team.
In a March 9 message to constituents, Churchill wrote that ethnic studies "is the interdisciplinary study of race, ethnicity, and other identities, focusing on people's lived experiences and perspectives."
He said the intent "is to provide students the opportunity to learn about the histories, cultures, struggles, and contributions to American society of historically marginalized peoples, which have often been untold in U.S. history courses."
Common themes from constituents, he wrote, were to provide opportunities for students "to develop important critical thinking skills, engage in rich dialogue about a variety of topics, and develop their own opinions on issues that are important to them."
Past wrongs
There are reasons to worry about how ethnic studies will be taught, and what the content will look like, particularly when we see teachers proposing new curricula where, as Williamson argued, ideas are presented as fact and can limit critical thinking.
It's not exactly indoctrination, as some ethnic studies opponents have claimed, but it certainly comes close to telling students what, rather than how, to think about sensitive subjects.
Furthermore, the problem with the focus on four particular groups whose contributions have been minimized or completely omitted from history books is that other groups of populations are excluded – specifically, Jewish Americans, Muslim Americans and gay and transgender individuals, to name a few.
So some objections to ethnic studies have merit.
On the other hand, students of color can become more engaged in their learning when they see people like themselves represented in history and social science classes.
Addressing the challenges faced by people of color in our nation's past and present means opening our hearts — and boardrooms and academic and political institutions — to those who have been historically hindered from advancement in our society.
Coursework that's inclusive of under-represented populations might also help white children understand that there are races/cultures/religions/identities that have been subjugated — and that we have an obligation to recognize past wrongs.
Yet, instead of a class focused on ethnic studies, perhaps it might have been better, certainly less controversial, if the state had just demanded that schools incorporate in lesson plans the factual fullness of our nation's history, warts and all. Then ethnic studies would be a natural part of classes in history, social science and government.
As one friend wrote to me, "Just teach real events that this country has suffered through so we can learn about it, change policies for more equality and move forward."
But there's no turning back now.
We can't simply teach kids to be kind. Kindness has to come from within and cannot be mandated by authority figures.
No one can deny that students need, now more than ever, a place of learning where acceptance of the "other" can be advanced and where under-represented student populations can learn about their own histories with pride and dignity.
It's how to apply those worthy objectives is where it gets tricky.
---
Marsha Sutton is a local education journalist and opinion columnist and can be reached at suttonmarsha[at]gmail.com.
Columns represent the views of the individual writer and do not necessarily reflect those of the North Coast Current's ownership or management.
The North Coast Current welcomes letters to the editor and longer commentaries.
This content was originally published here.