A settlement has been reached in a lawsuit filed by a Black man who said police officers in a Louisiana city threw him to the ground, slammed his face into the sidewalk and detained him in a mental health unit in retaliation for criticizing the police.
Terms of the settlement between Brandon Kennedy and officials with the Shreveport Police Department weren't released.
Kennedy's case was filed as part of the American Civil Liberties Union of Louisiana's Justice Lab program, which enlists the aid of private attorneys in suing over police abuses.
"Our client Brandon Kennedy endured a terrifying and dehumanizing ordeal, and we're glad he's receiving monetary compensation," Nora Ahmed, ACLU of Louisiana legal director, said in a news release.
LOUISIANA NIGHTCLUB SHOOTING LEAVES 12 INJURED: POLICE
"We hope this settlement sends a message that when local law enforcement agencies violate the rights of the people they're sworn to serve — we will hold them accountable," Ahmed said.
Ahmed noted in an email that defense motions were denied that would have struck references in the lawsuit to the police department's record on use of force and statistics on disparities in the treatment of Black and white suspects.
"I think in light of everything happening with Nichols this is very significant because it is literally how policing is done in this country," she said, referring to Tyre Nichols, whose death three days after he was beaten by police officers in Memphis resulted in five officers being fired and charged with second-degree murder.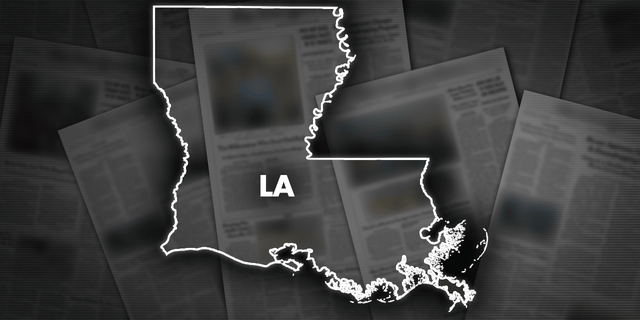 The Louisiana police have settled the lawsuit over the 2020 beating of a Black man by law enforcement officers. After the officer beat him they detained the man in hospital psychiatric ward.
The Shreveport Police Department did not immediately respond to an emailed request for comment.
Kennedy's lawsuit was filed in December of 2021. It said he was in a convenience store checkout line in December 2020 when he struck up a conversation with another customer. An officer overheard him express support for the Black Lives Matter movement and "his own negative experiences" with Shreveport police, according to the lawsuit.
The officer ordered Kennedy to step outside, according to the lawsuit. Once outside, the lawsuit said, Kennedy was complying with an order to walk away when the officer threw him to the ground, repeatedly slammed his head to the sidewalk and put his knee on Kennedy's back. Other officers who arrived did nothing to stop the violence but handcuffed Kennedy.
CLICK HERE TO GET THE FOX NEWS APP
The suit said officers searched Kennedy and, after finding nothing incriminating, took him to a hospital psychiatric ward where he was held. The next morning, a psychiatrist said there was no basis to hold him and he was released.
The post Police settle Louisiana lawsuit over 2020 beating of Black man appeared first on America Unhinged.
This content was originally published here.